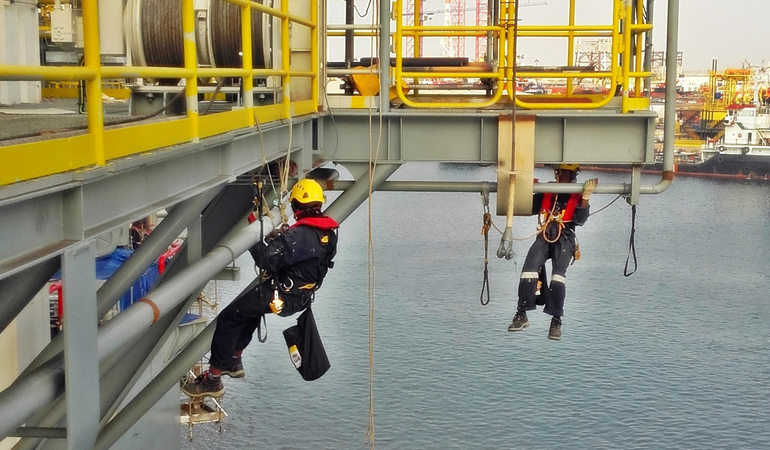 As part of our ongoing services development programme, we now have a dedicated and experienced rope access team ready to assist with successful project completion without the need for time-consuming and traditional access methods.
All of our operatives are trained to the highest level of competency and are in line and fully compliant with all IRATA and current 'working at height' regulations.
ACT is committed to provide optimum quality, rapid response and continued improvement in our methodology to ensure cost effective corrosion prevention and related protection services.